The Chicago Bears have a promising, young quarterback on their roster for the first time since Jay Cutler Jim McMahon. His name is Mitchell Trubisky and he attended the University of North Carolina. He started twelve games during his rookie season while throwing for 2,193 yards, seven touchdowns and seven interceptions.
On a standard 1-10 hype scale, let's say Trubisky was at a seven after being drafted. Moderate success as a rookie bumped it to an eight, Fox being fired ticked it up to nine and the installment of Nagy and his RPO's (really pretty offense) took it to about 99.
Second-year safety Eddie Jackson just created a whole new scale with his Trubisky comparison on SiriusXM's NFL Radio:
"One person I think I could compare him to is Drew Brees. He has that chip on his shoulder. He wants to win." – Jackson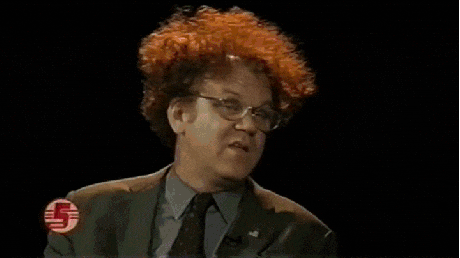 Wooooooahh, Eddie.
Jackson has had a liiiiittle more exposure to Trubisky than me, so I take it more seriously than if the comp came from a beat writer. Still…
It's not that there's no validity in saying Trubisky has the mental make-up to be a QB like Brees one day; I just want to be wary of how quickly this hype train is getting off the tracks.
Real quick, let me make a point or two on why we should and shouldn't ride a comparison like this.
Why Should We?
It's a fun thing to do
It's the offseason and we're bored because there's no football
Statistically speaking, Trubisky and Brees' first season of football were similar:

Brees (16 games): 60.8 completion %, 17:16 TD:INT ratio, 6.2 Y/A, 76.9 QBR
Trubisky (12 games): 59.4 completion %, 7:7 TD:INT ratio, 6.1 Y/A, 77.5 QBR
Did I just dupe myself into buying the comparison based off a few hand-picked stats, thus defeating the purpose of this blog? No comment.
Why Shouldn't We?
Because Brees is a HoF quarterback
It's an unfair expectation put upon Trubisky by stupid people who will blindly follow the comparison (somewhat putting myself in that category)
If Trubisky is even just average in 2018, people might lose it
I'm a White Sox fan, so I'm well-versed in people panicking about the early-goings of a young player's career. Yoan Moncada was supposed to come in, light the world on fire and hit .280 with 25 HR and 90 RBI. By now we know that ain't happening, at least in the early part of his career, and it has some people spooked to the point of giving up on him.
Trubisky doesn't seem like the guy who would have a complex about living up to expectations — and that's a great thing. I just don't want to run this thing off the tracks because we're bored and don't have anything better to do.
It's a very real possibility that it takes time for Trubisky to mesh with guys like Allen Robinson, Trey Burton, Taylor Gabriel, etc. I don't just mean in training camp, either. Once the 16-game regular season kicks off we'll probably see some struggles with Trubisky facing defenses that put him on a similar talent-pedestal to Bears fans.
I'm glad Jackson thinks so highly of the guy we're depending on for so much. I'm just starting to see a scenario where we end up feeling disappointed in the early part of the season.