As I diligently type, Avisaíl García just flew a ball 398 feet into the left-center field bleachers of Guaranteed Rate Field. Though I reside forty minutes from the G-Spot, it's possible I could've gotten up from my computer, grabbed a snack from the fridge, began walking down I-290 and still arrived in time to pick up García's home run ball.
What I'm trying to say is…attendance is sparse. In all fairness, Tuesday night's rain-soaked affair didn't start until nine o'clock, so the fact that every fan had the pick of the front-row litter isn't too surprising. Still, unlike Cubs fans, we don't have the luxury of breaking out attendance charts and bragging about them.
Point being, the Sox are kinda, sorta boring to watch. Don't take that the wrong way, I love watching this team develop as much as the next guy, but losing is losing. Eloy Jimenez and Michael Kopech will arrive in short order and pique my interest, but falling by the wayside is the fact that the loaded 2019 free agent class isn't going anywhere.
Mr. Jerry Reinsdorf, I have a question for you:
The White Sox have a current payroll total of just $40,300,000 for 2019. According to Spotrac, that number comes in as the third-lowest in the majors, ahead of just the small market Tampa Bay Rays and Oakland Athletics.
Our 2019 free agents will include James Shields, Miguel Gonzalez and Hector Santiago, none of which I'd expect to be members of the team in 2019.
This all begs the question…Jerry, are you gonna invest or not? As he ponders that question, allow me to lay out a few of my favorite options that will be on the table this winter…
Andrew Miller
It's been a trying year for Andrew Miller. For his sake, I'm sorry. For the Sox' sake, I'm a little less sorry.
He's been able to pitch a grand total of 14.1 innings due to a bum right knee, and those limited innings haven't been great. He owns a 4.40 ERA, and if that were to somehow stand, or even drop into the 3's before the season closes, it would be the first time since 2012 that he's finished with an ERA above 2.64.
Miller's made himself very familiar with the disabled list over the last 365 days. He was there last August and this May with the knee issue, and also dealt with a hamstring strain last season. That's called reaching your mid-thirties, ladies and gents.
I haven't really made a ringing endorsement of signing Miller thus far, and that's kind of the point. A rough stretch should be able to drive his price down ever so slightly, meaning the Sox could play with the idea of adding a guy who as recently as last year was called the best reliever in baseball.
What I'd dish out: 3 years/$50 mil.
Adam Jones
Bear with me for a moment. Signing Adam Jones would give me copious amounts of PTSD from all of the late-career signings the Sox made from 2008-2014. It also would make a little bit of sense if you're in the camp of not wanting to watch Adam Engel/Charlie Tilson man centerfield in 2019.
There's also this little nugget: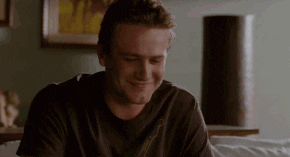 What better than to have said player stand a hundred feet to your left for a whole season?! That is, unless the Sox want to trade for Miguel Cabrera and his steaming dump of a contract.
Jones still has something left in the tank. Sure, he'll turn 34 in the middle of 2019, but he's been raking on a bad, bad, BAD Baltimore Orioles team with a .289/.314/.447 slash-line along with 10 home runs and 31 RBI.
I think the whole "mentor" thing is a little overhyped, but I'd be okay with the Sox bringing Jones on for a year or two, if that's what he's looking for.
What I'd dish out: 2 years/$39 mil.
A.J. Pollock
Obviously we won't be seeing Jones AND Pollock on the South Side. Both are possibilities, however.
Pollock got out to a ridiculous start this season before taking a seat on the DL with a fracture in his left thumb. His line across 150 AB's before going down: .293/.349/.620 with 11 home runs and 33 RBI. He's a genuine MVP candidate if he can stay healthy for a full season.
The snag to the Sox signing him (among others) is the fact that we're building an army of outfielders in our farm system: Jimenez, Luis Robert, Blake Rutherford, Micker Adolfo, Luis Basabe, Steele Walker, Luis Gonzalez.
Signing Pollock would certainly mean Avi is out of the picture and it would also signal a big step toward heavy playoff contention in 2019.
Until Reinsdorf proves otherwise, I see Pollock as the "big name" guy that the Sox push for. He's not going to command astronomical money like Machado or Harper, but his offensive ceiling is arguably just as high. He's also a Gold Glove winner, so that helps too, because good lord I'm sick of watching bad outfield defense.
What I'd dish out: 4 years/$69 mil.