There's no more piece of shit plant than a bur. Say you were playing around outside as a kid and ran into a bur bush (or whatever you call it, I'm not a botanist). For the next two hours you got to enjoy the painstaking process of picking each one of those little assholes off your shirt. Think you got them all? Wrong. You've still got one left on your ass and when you land on it later, it's gonna hurt.
That's sorta what A.J. Pierzynski was for the White Sox. He didn't go away. Once you thought he was down and out, he'd come back and bite you, hard.
Though I fancy my bur comparison, I'd be remiss if I didn't use one more adjective to describe the former Sox catcher: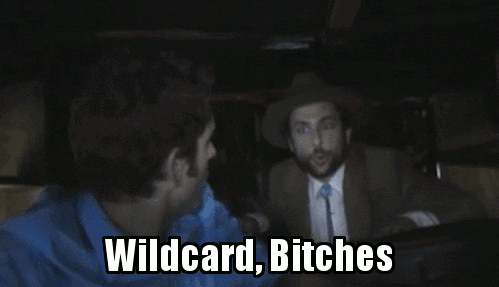 A wildcard (like Charlie for all you Always Sunny in Philadelphia viewers) is unpredictable. He/she gets into situations most others wouldn't and takes both calculated and un-calculated risks because, hell, life's short.
Once upon a time, as everyone knows, A.J. barreled over the Cubs' Michael Barrett at home plate. Why? Because the goal of baseball is to score runs, because A.J. had a huge set of stones, because nobody wants a friendly Cubs-White Sox series, because it fires up the team, etc., etc., etc.
It's exhibit A of what Pierzynski brought to the table. Obviously he supplied numerous late-inning home runs that either brought the game within reach, tied it or won it. You also can't not mention the ALCS drop third strike either. Those are all well and good, but it's not like there weren't others on the team who couldn't come up with a big knock from time to time.
It was the fact that no other soul on the Sox played with the attitude of Pierzynski. He had fun all while playing with a ferocious "fuck you" demeanor. Important to note is the fact that he was really, really good. You can't play with an attitude if you hit .200 and play terrible defense.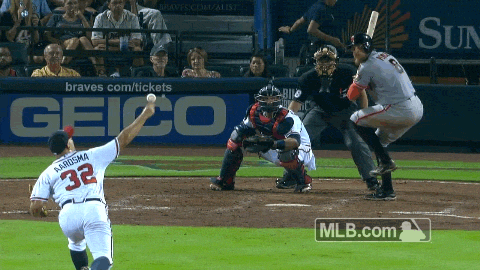 A.J. gave guys around him confidence to go out and be themselves on the baseball field. He also took attention off of others and put it on himself (this is something that Ozzie did well as a manager).
For the rebuilding White Sox, I see it being so crucial that they find their version of A.J. It doesn't have to be a guy on the current roster, nor does it matter what position they play. And, honestly, the 2018 version might have to look a lot different. I'm not saying the things he did wouldn't fly today, but given Twitter's rise you would've had a lot of crusty 60-year old baseball writers with a larger platform to whine about the "disrespectful" (just assuming that many would label it that) way that he played.
I'll give you a pair of big name guys who could play an A.J.-like role for the Sox at some point in the near future, but let's be honest, this isn't something that's very projectable.
Yoán Moncada
Moncada is soft-spoken, doesn't speak english and hitting .230. So, yeah, I get your hesitancy to believe that he could provide a spark with his attitude right now. The fact of the matter is, he will smooth things out at the major league level whether it's at the end of this season, or at some point next year.
Once he does, I think you'll see the confidence translate on the field. Try to tell me that a guy with his own initials tattooed on his neck doesn't already have a bit of confidence.
By all means, that's a douchebag move, but I like it because he's on my team.
Just wait until he's hitting .280 with 30 dingers and 30 stolen bases. Swagger will ooze.
Michael Kopech
After breaking up with whatever the name was of his barbie girlfriend, Kopech is on to his next barbie girlfriend. Believe me, I don't mean that in a bad way, if you can date Instagram models then go ahead and do it. I weigh 140 pounds and blog so god knows I can't.
The thing is, a guy doesn't throw 100+ mph, date these types of girls and not have some underlying fire to bring to the mound. In an ideal world Kopech is walking off mounds two years from now and he's staring down the poor sap he just sent back to the bench. Kopech is probably my favorite A.J. Pierzynski-like candidate.
Who's yours?