Okay, I'll say it. 25-4 (I'll clarify, this is a baseball score) hurts. In the most disappointing season since 2007 our Metsies are finding new all-time lows, like posting the worst loss in team history equipped with all sorts of demoralizing fun facts. Let's take a closer look at some of the headlines coming out of this one:
1. Nats were the first team in 11 years to score 25 runs
This one I can live with (yeah, I'm rationalizing the giving up of 25 runs). Sure, it sucks to get your teeth dishonorably kicked in, but there's always a handful of games per year where a team will put up a 17 or 18 spot; what really is the difference? Getting blown out is the reality of being a shitty team. Weirdly enough, last night was not as painful as one of our seemingly infinite supply of 1-0 losses that Jacob deGrom has started.
2. Ryan Zimmerman sets Nationals' franchise mark in hits
Fuck Ryan Zimmerman. It is apropos that Zimmerman, a serial Met tormentor, set this record last night. I can say with the utmost confidence that he has 89 percent of his career hits against the Mets, probably. This headline may seem like a coincidence to the untrained eye, but pull the blinders from over your eyes and realize (9/10 rhyme) that these occurrences only happen against the Mets.
Oh, wow, very cool, awesome.
3. Washington sent 12 batters to the plate and collected eight hits during a seven-run first inning
There weren't many trade rumors circling Steven Matz this deadline, but this is an indicator that Long Island's finest is about ready to get the fuck out of dodge. One of three things happened here: he was told he was being traded and hit the bottle, he wasn't expecting to start OR the mere thought of remaining a Met was so demoralizing that he has began his transition back to Binghamton a little early.
4. Daniel Murphy continued to punish his former team going 3-4 with a pair of home runs and six RBI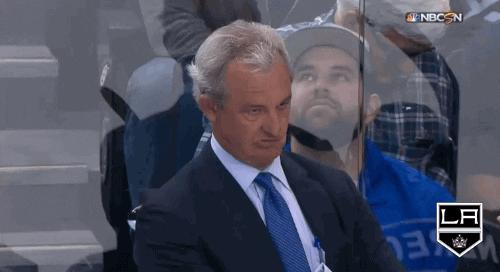 5. The Nationals' 19-run lead in the fifth inning was the first of its kind since May 13, 1876, when the Hartford Dark Dukes held a 21-0 lead over the New York Mutuals
Lots to unpack here. This run-on sentence evokes a range of emotions for me. I can laugh at the hilarity of the whooping that the ole' Dark Dukes (huh?) put on the Mutuals back in 1876. I would've had much fun rooting for the Mutuals from my farm (since that was the only profession at the time).
I can also appreciate the symmetry of it happening to the New York Mets and the New York Mutuals a mere (2018-1876) = 142 years apart.
Doing something that hasn't been done for such a long period does, however, cut me to the core. The MLB has had about 5,000 games every year for the last 142 years and STILL the Mets find a way to be uniquely inept.
This brings me to my final complaint from last night, something I hope was the true low point in a season full of them. I can take the beatings. I can take the fact that the Mets seem to lead the league in injuries every year, even after amputating the cancerous limb that was Ray Ramirez and co. I can even put up with the asshole Yankee fans that are prospering across town, even when it feels like they rebuilt for all of five minutes. Hell, I can even show some compassion to the Wilpons who have somehow hoodwinked fans from the largest market in the world into thinking that we need to be running a store-brand organization.
What pushed me to the absolute breaking point was this goddamn tweet:
My hatred for this tweet burns white hot. The Mets somehow lucked into having a passionate and dedicated fan base, and after a 25-4 LOSS they drop a fucking monkey emoji on us.
I'm all for corporate social media that engages in a self-deprecating way, but there's a time and place. So many Mets fans were stepping to the edge after that game, scrolled through Twitter looking for a distraction and discovered a hands-covering-face monkey face. Do you know how that feels? Not good, Bob.
As Met fans we put up with a lot. Frugal, disingenuous owners, douchebag Yankee fans, all sorts of mysterious injuries, but this monkey emoji is where I draw the line. Please let us go about our pathetic fandom with some dignity and self-respect.